Astrophotography Trip to Wilsons Promontory National Park, Australia
In this my first photoblog, I will walk you through the steps I take in planning a trip to photograph the night's sky.
Location.
Photographing the night's sky starts by choosing the right location at the right time. You want little to no light, including no moon light, and little to no air pollution or moisture.
Australia. It is a Night Sky Paradise.
Australia is a rare place for the night photographer with large accessible and safe areas that have absolutely no light or air pollution and with little air moisture.
You can see the colour of the Milky Way with the unaided eye.
(While I know not everyone can travel to Australia, you can still use the same tools and planning I use for areas closer to home)
The Trip.
Long story short, my normal job cut my Christmas Holidays short and I found myself on New Year's Day sitting on a plane heading to Melbourne, Australia, with the return flight booked for February 7, 2020.
Of course, I packed all my camera gear.
I had arranged with work that I would take the last week off before heading home, as vacation time. Then use that week for a night sky photo shoot.
Light Pollution.
During my free time, away from my normal job, I used my favourite online Light Pollution Map, Dark Site Finder to find a good place to set up my camera gear for my week off.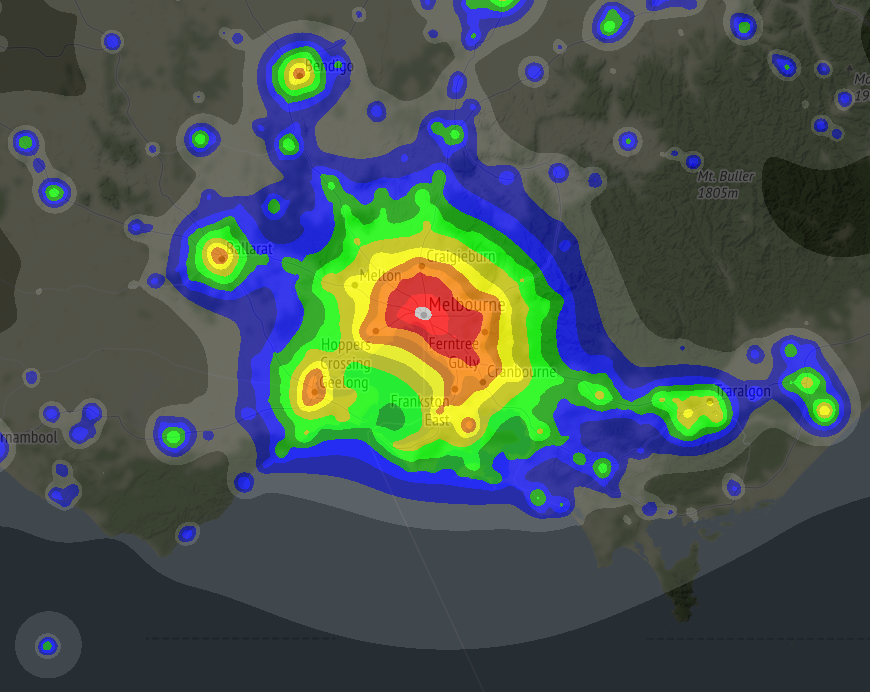 Because of the horrendous fire season Australia was experiencing, everything north-east of Melbourne had their sky's filled with smoke.
In 2018, I had already spent a week taking night shots west of Melbourne, along the Great Ocean Road.
So, that left me looking at the area south-east of Melbourne, at a peninsula jutting away from Melbourne's light pollution and into the Tasmanian Sea.
After a little bit more research, I discovered the area was a National Park called Wilsons Promontory National Park aka Wilsons Prom.
Site Inspection
On Sunday January 11, I drove the 450 km round trip to Wilsons Prom National Park to make sure the location would work.
The drive went through a landscape that had me thinking I was in Devon, England. Rolling green hills, lush farms and small country roads. The area is the exact opposite of what most people think of Australia.
After 3 hours of driving, I arrived at Wilsons Prom National Park with only 2 hours to explore before heading back to Melbourne.
I spent that time walking along Wilsons Prom's Squeaky Beach. Named after the sound the fine white sand makes with every step.

The location was perfect. Low vegetation, with wide open vistas of the sky. The beautiful beaches and rolling hills would make a perfect foreground for any star shots.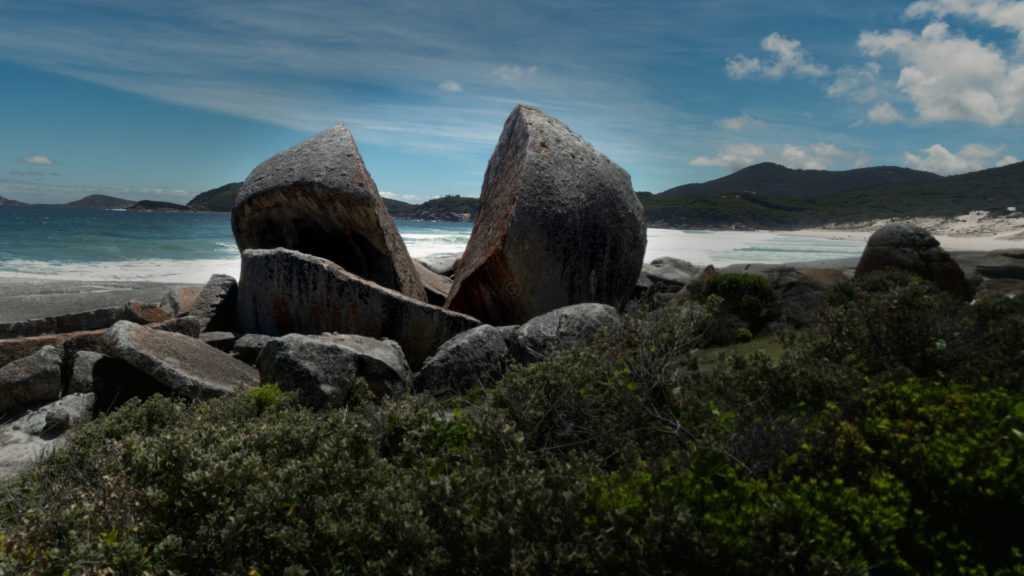 While I knew Wilsons Prom had no air or light pollution, the park being right on the ocean made me a little concerned about possible moisture, clouds and rain.
But this is Australia during its worst drought in recorded history. Surely I would be okay….right?
Lunar Schedule
The next step was checking the lunar cycle. While the full moon is beautiful, it floods the sky with too much light washing out the stars using https://www.timeanddate.com/moon/
My vacation would be January 31 to February 6. The lunar schedule showed a half moon, leading towards a full moon on February 9. With the moon-set at 12:01 am on February 1, moving 30 minutes later each day. With my last night having a moon-set of 2:56 am.
Unfortunately, that would mean late nights and early mornings. Tiring but doable.
Accommodation
The perfect accommodation is finding a place where I can take night shots and time lapses within a few steps of where I sleep.
If that is not possible, I need a place close to my photo-shoot location as I really don't like wasting time driving long distances late at night. Not just for safety, but also to manage fatigue.
Sadly, January and February are Australia's summer months, so all the places in the park were fully booked.
Thankfully, I found the perfect place right outside of the park. Only minutes away from the park gate.
Yanakie House.
Weather.
I finished work on January 31 and drove to my place at Yanakie House…. and then this happened.

If you don't know how to read a weather chart, let me break it down for you.
Day 1. Rain.
Day 2. Rain.
Day 3. Rain.
But I didn't waste those days, instead I spent exploring the park and scouting for the perfect places to set up for night photography.
Really, it wasn't all the bad.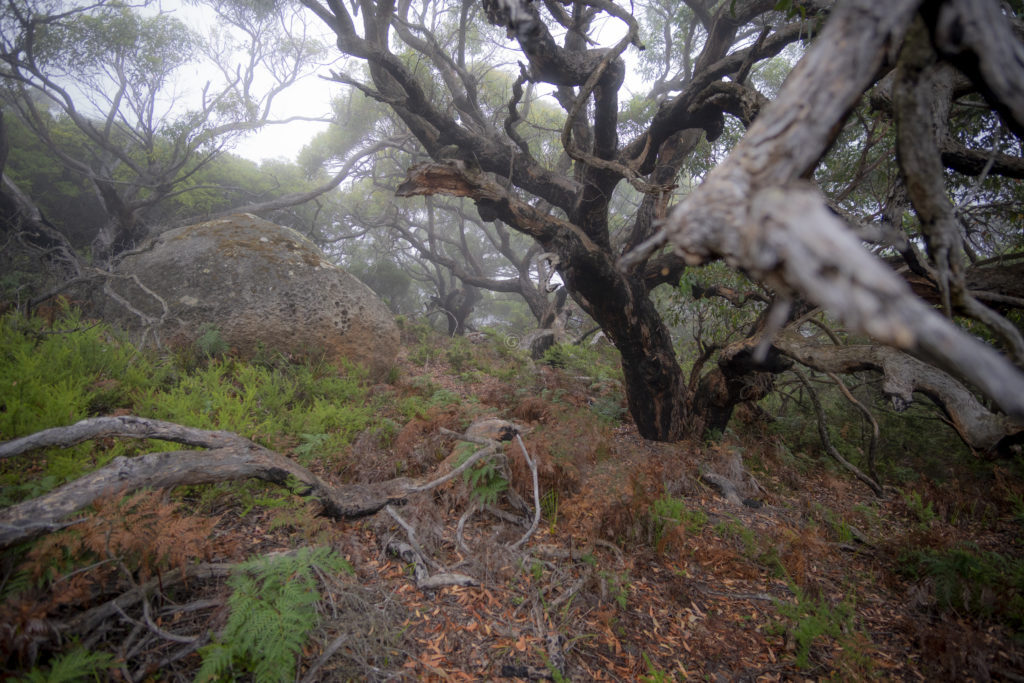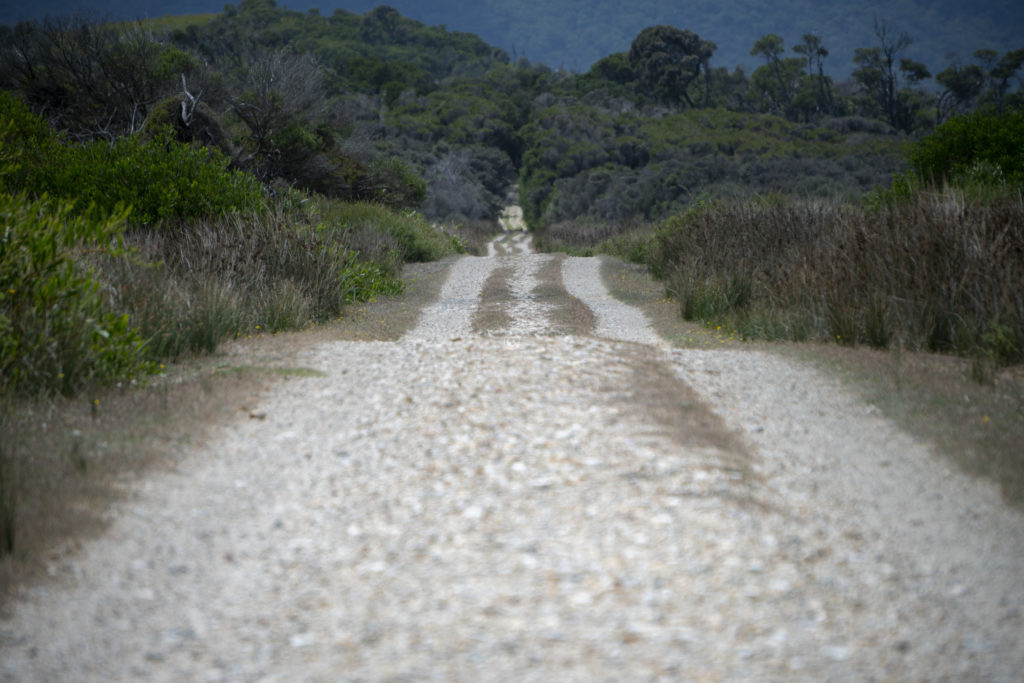 Finally the rain stopped and the sky started to clear late on day 3, February 3. Unfortunately, with such a late start the moon was not going to set until 12:58 am.
While the sky didn't completely clear, I was able to catch a few great shots.
Day 4. Perfect Weather. But the moonset was at 1:31 am.
I relaxed and napped during the day.
At 8:30 pm I headed out to hike the 3.4 km trail to the 535 metre summit of Mount Oberon.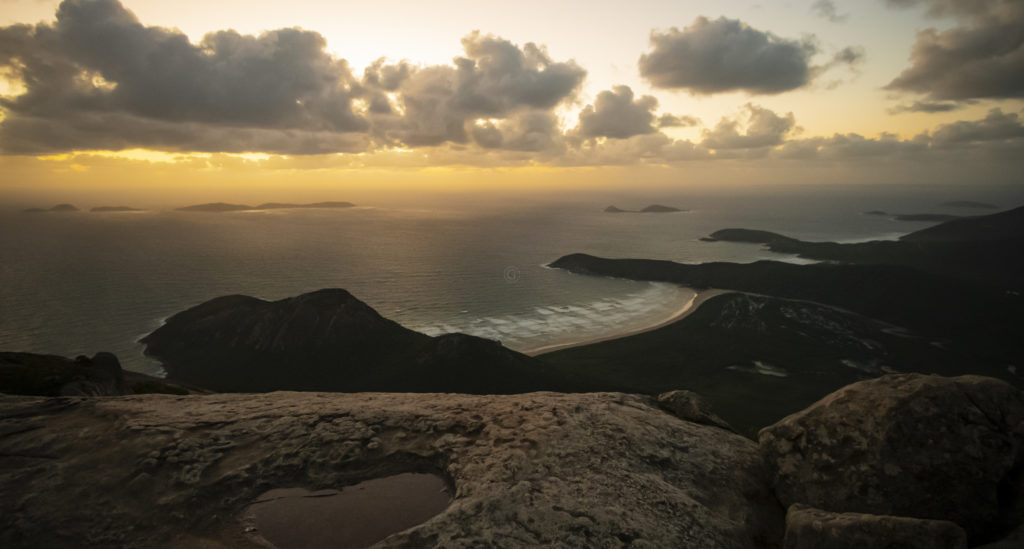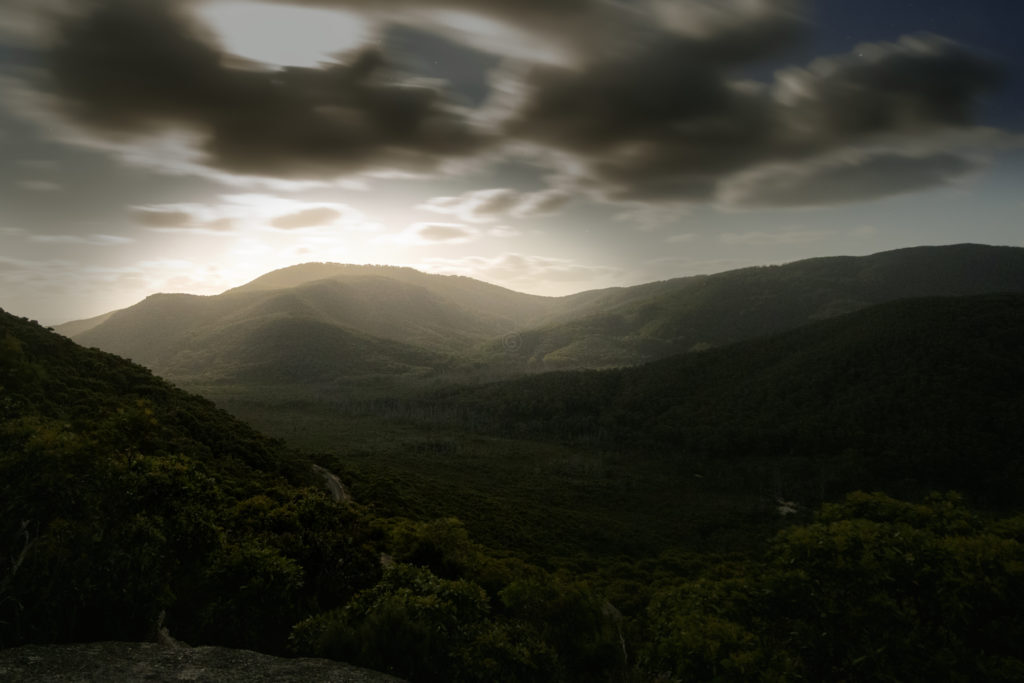 Unfortunately, the wind was very powerful, so I only had a chance to take this shot.
Hiking down, in the dark, was so peaceful. A few animals came out and I had a great visit with one of my favourite Australian's.
On the drive back , I stopped and took a few more star shots.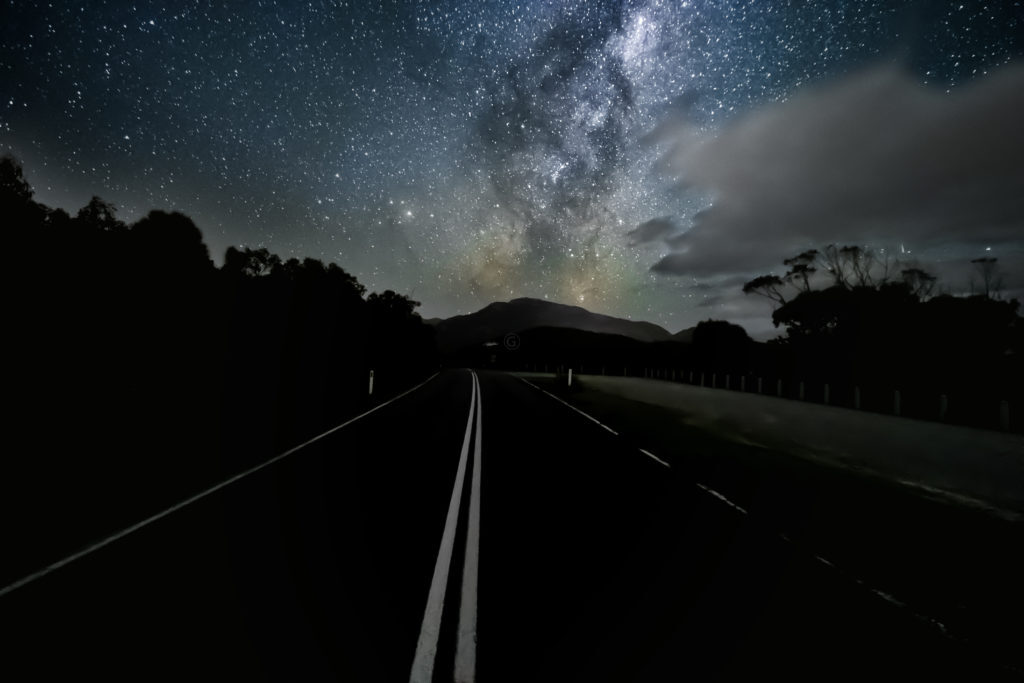 Then at the end of the night, I pointed my camera straight up and took this shot.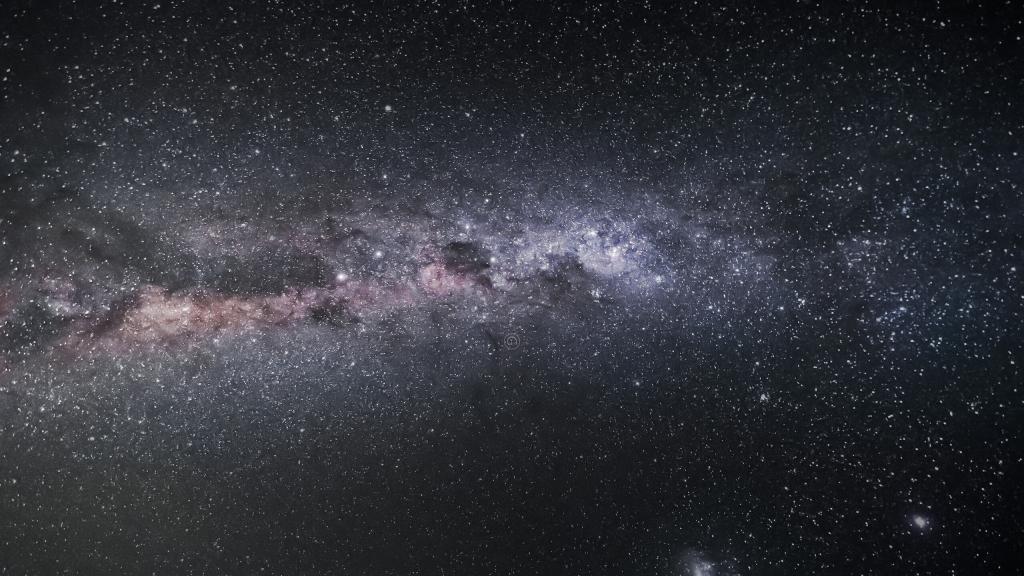 Thats how I plan and then excute my night photography trips. Just the adventure makes it worth it.
In my next few photo blogs, I will explain my camera set up and how I edit/develop my images.